Refurbished Vs. New Handsets: Why Refurbished iPhones are Better?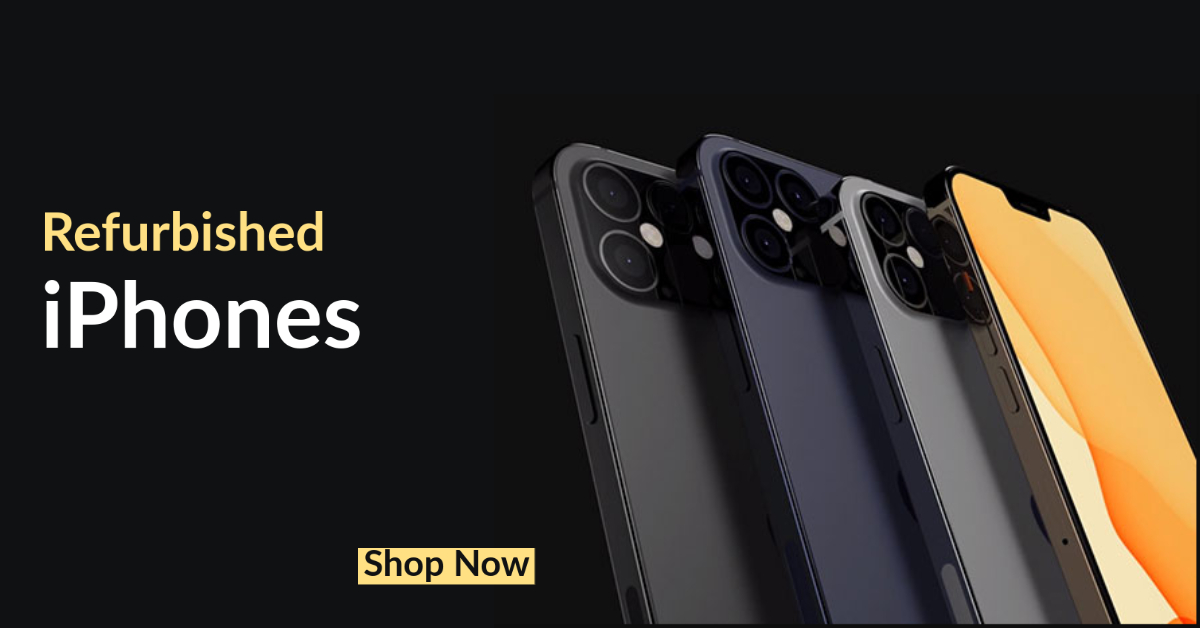 In this technological era, smartphones, like iPhone, iPads and Samsung phones are the need of the hour. Whether you have to access the internet or make payments, handsets are necessary. While these handsets make life easier with their varied applications, they're also heavy on the pocket.
Most people want to upgrade their handset to an iPhone. Others dream of having an iPad but can't afford it. At this time, a refurbished iPhone is no less than a blessing.
You might be thinking about what the refurbished handsets are. These are the pre-owned handsets repaired and passed through different tests to make sure these are in working order. Whether you want to buy a refurbished iPhone or a refurbished iPad, you can get it at a reasonable price. You can even buy the refurbished iPhone with a warranty.
When it comes to why you should prefer refurbished handsets over new phones, here're some reasons:
Firstly, the refurbished handsets are cheaper than new handsets. With a

refurbished iPhone

, you can save up to 30% . So if you're tight on budget and looking for a cheap mobile phone, these refurbished mobile phones are an excellent option for you. And surprisingly, you don't have to compromise on the features.

Secondly, even the

refurbished iPhone comes with a warranty.

It will add a sense of peace to your mind.

Thirdly, if the functionality attracts you and you've no concern with extra frills, refurbished handsets are just for you. But keep in mind that refurbished phones will be at least a model behind the latest model.

Lastly, refurbished handsets are good for the environment. It's because manufacturing new handsets involve using harmful substances that are disposed of in the environment. Thus, by using refurbished handsets, you're limiting these toxic substances.
Besides, pros refurbished mobile phones also have some cons. For instance, unlike new handsets, you would not get mobile phone accessories. Moreover, you may find it harder to insure a refurbished handset.
So the next question is where to buy the refurbished iPhone or refurbished iPad? Well, there can be no other better site than www.ilovemyphone.com.au. Every handset you find on our website is thoroughly tested and is in good working condition. Moreover, a refurbished iPhone from Apple comes with a new outer shell and a new battery.
With a 12-month warranty and 24/7 Apple support, Apple is the best option to buy a refurbished iPhone. The only disadvantage is that you'll get significantly less amount of discount on the Apple website.
The fewer discounts on the Apple site may force you to do some research to find some third-party retailers. The renowned stores such as Best Buy and Walmart offer the refurbished iPhones. These retailers provide much more discounts than Apple. Moreover, you would also get mobile phone accessories such as a charger and cable.
To sum up, it's makes sense to buy a refurbished iPhone if you're buying it from a trusted seller like www.ilovemyphone.com.au. Some manufacturer, such as Dell, Samsung, and Apple, etc., sell their refurbished mobile handsets with a warranty. So, you can take advantage of it and can access the latest products without investing much.
---
Leave a comment